Each season, we feature some special treasures to showcase in our Featured Books section. Take a scroll through the items on this page and contact us with any questions!
A Dictionary of the English Language [Sixth Edition]
Johnson, Samuel. Published by J.F. And C. Rivington [et al.], London, 1785. 2 volumes quarto. Portrait, half title present in volume 1. Original calf boards in good condition, First quarto edition, and the first to include the frontispiece portrait.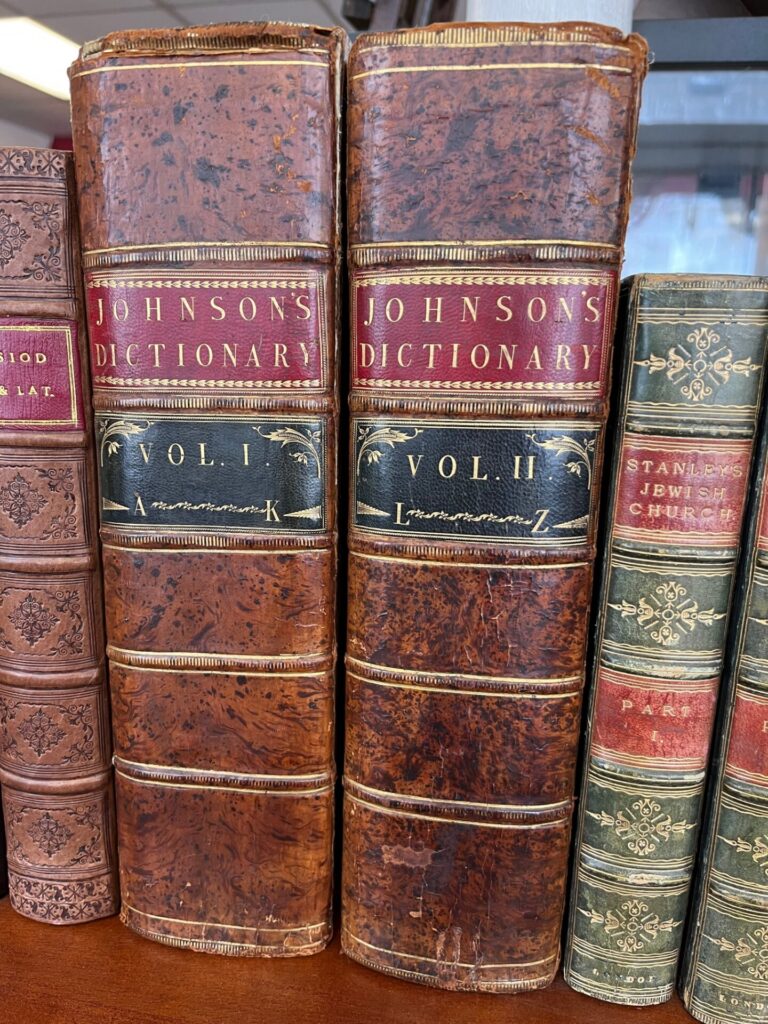 $1,200.00 
William Tell Told Again; by P.G. Wodehouse ; Illustrated by Philip Dadd.
Good. 1st Edition. "William Tell Told Again" by P.G. Wodehouse. London: Adam and Charles Black, 1904. First edition, first issue. 8vo. (viii), 105, (1), (2) (ads) pp. Illustrated with frontispiece and 15 plates (each with captioned tissue guard) by Philip Dadd. Original off-white pictorial cloth-covered boards, darkened, and soiling to spine, top-edge gilt.
$600.00
PORNOGRAPHY AND OBSCENITY ; D. H. LAWRENCE
Soft cover. Condition: Good. 1st Edition. 1929. A good and tight softcover copy in string tied wrappers. "First Published by Faber and Faber Limited." copyright page. Edge wear and rubbing to edges.
$50.00
A NEW SYSTEM OF DOMESTIC COOKERY; FORMED UPON PRINCIPLES OF ECONOMY AND ADAPTED TO THE USE OF PRIVATE FAMILIES; BY A LADY (Mrs. Rundell)
Undated, ca. 1810-1850. Hardback clothbound with gilt decorative motif to cover and spine. Ink inscriptions to endpapers. Engraved frontispiece and decorative title page plus 11 other plates.
$195.00
A.B.C. OF MILLINERY MADAM EVA RICTHER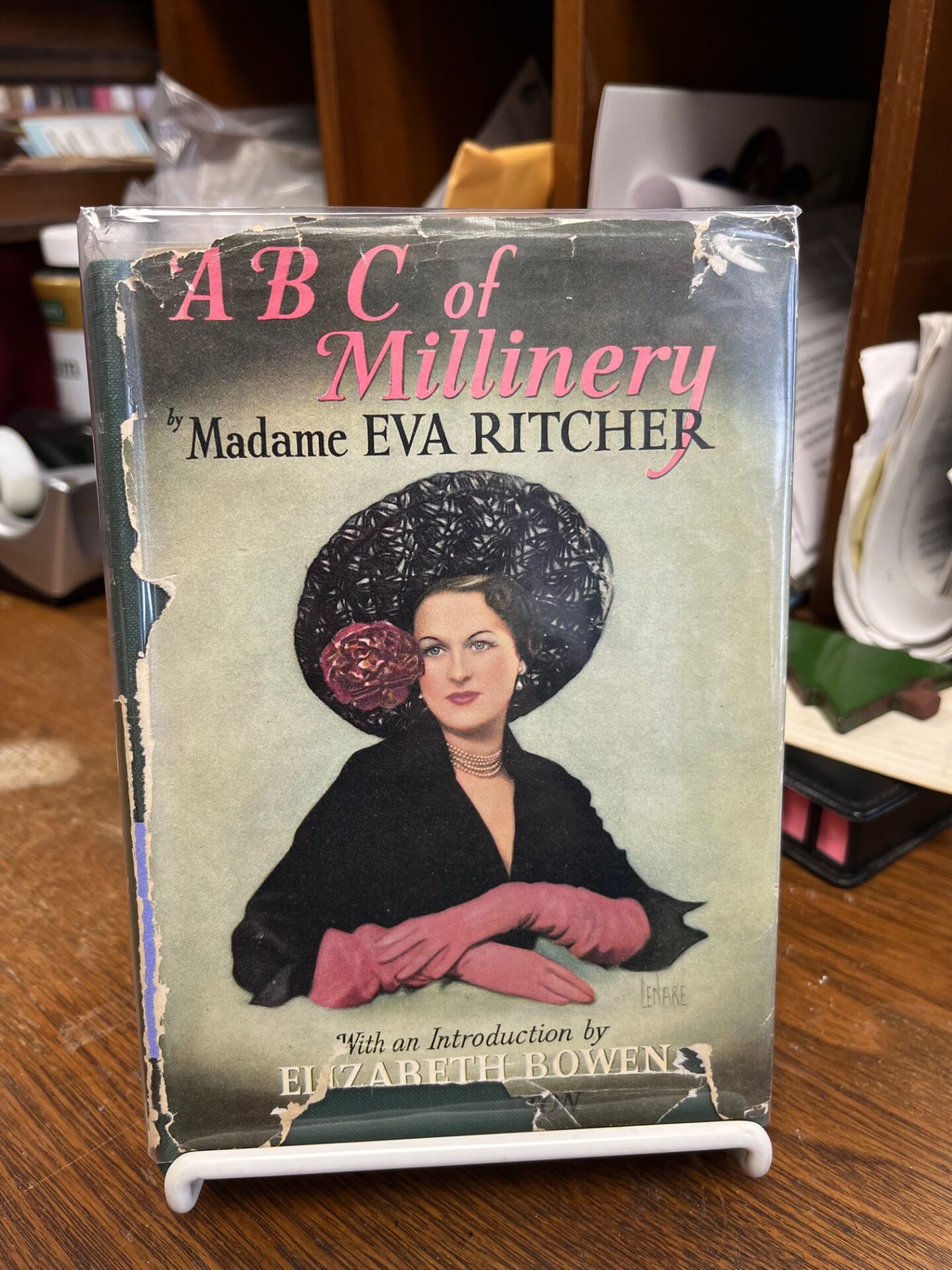 1st edition, London, 1950. Hard cover book in good condition, Dust jacket has small tears along all edges and a 3- inch piece missing from the spine so that the spine title shows. Protected with clear mylar. This is a hard book to find. When this book first appeared in 1950 a reviewer in the Times Literary Supplement described its as "a complete guide, supplemented with clear diagrams and numerous photographs."
$195.00
1869 BEERS ATLAS OF DELAWARE COUNTY, NEW YORK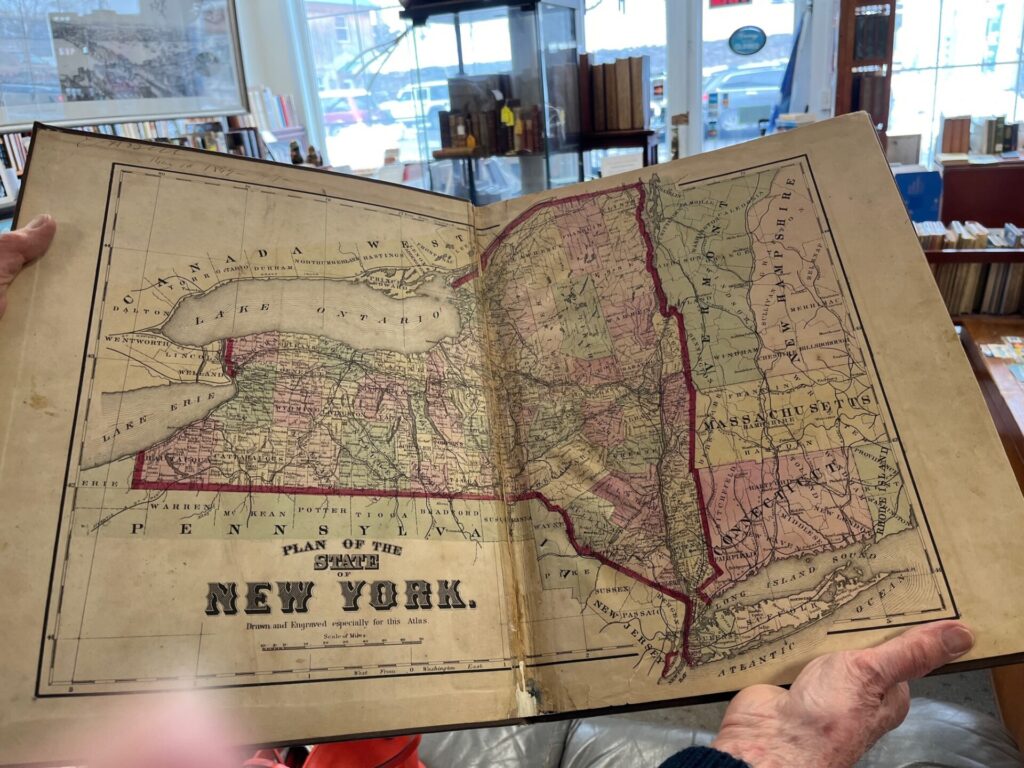 Beers Atlas of Dealware County, New York; 1869. title page, table of contents and all maps present and in good condition. Library binding with library pocket card and "Date Due" slip in rear. No other library markings.
$1,000.00
HARPER'S WEEKLY MAGAZINE – 1861, 1862, 1864, 1865, 1866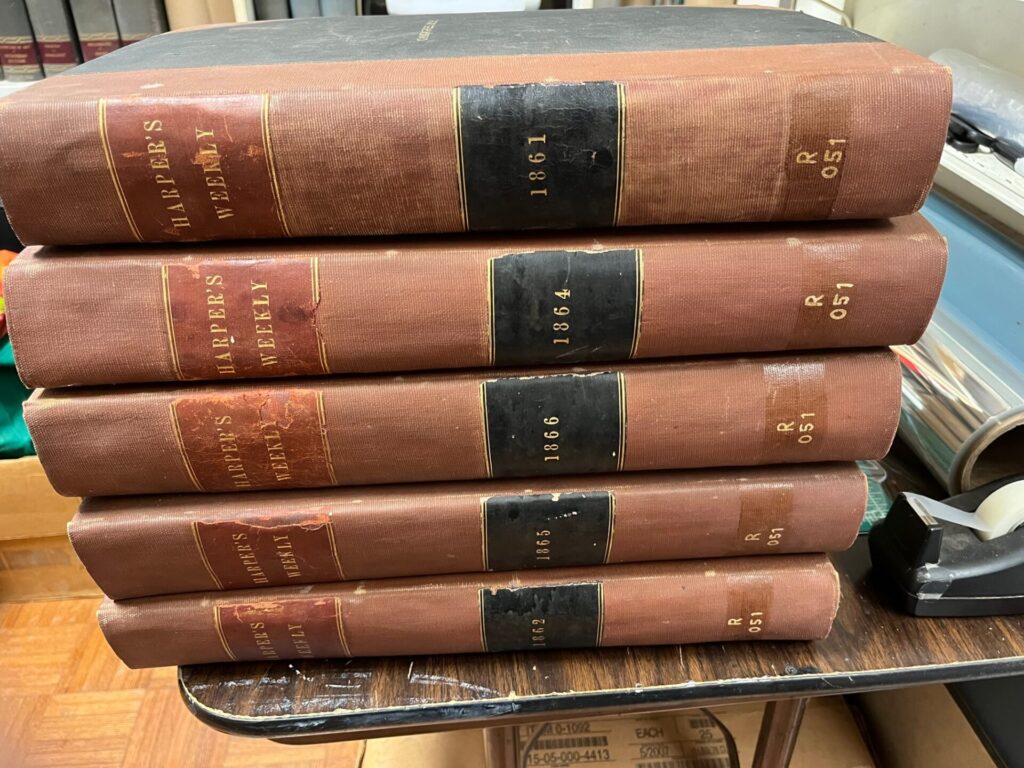 Harper's Weekly Magazine – The Journal of Civilization. Each volume is complete covering the entire 12 months of each year. Library binding with library numbers on bottom of spine and pocket card in the rear.
$4,250.00
.